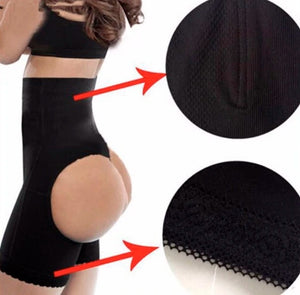 Do you desire a more defined body line and curves? We got the perfect bodybuilder for you.
Our butt lifter short is an adorable piece that is specially designed to work your buttock into a firm and well-defined curve while giving your tummy and waistline a cinched appearance.
It is designed with an elastic thigh hem that gives a flawless outer finish. The high waisted short comes with silicon bones that support your lower abdomen as well as your backline and waistline.
Order this bodybuilding short and give your body the magic touch it deserves.